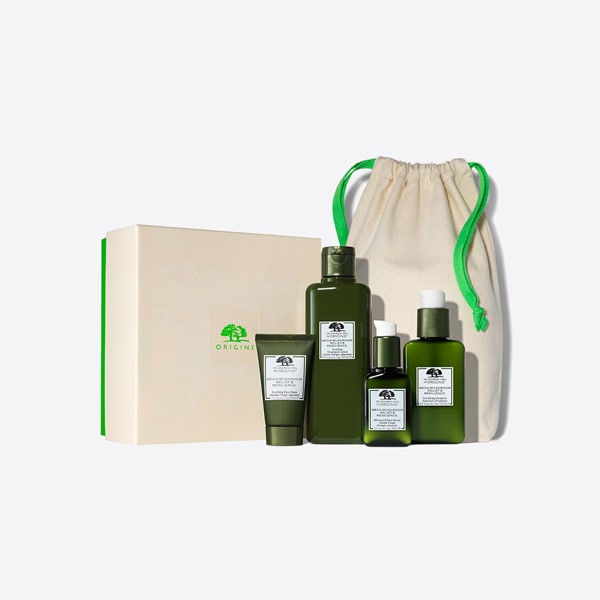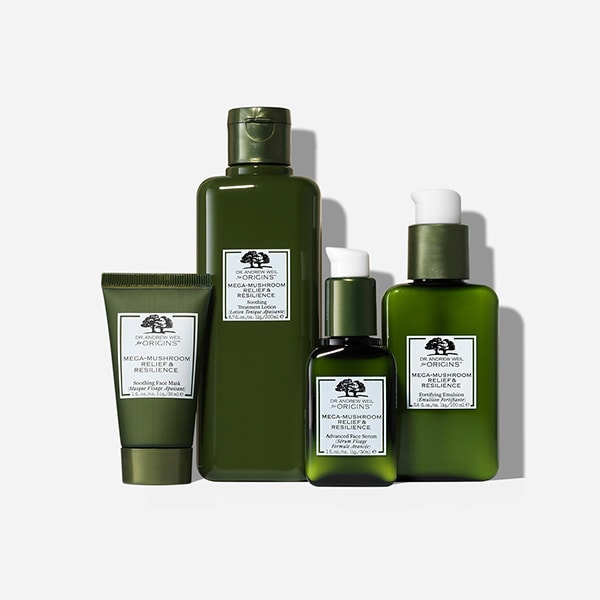 Sensational Soothers
Mega-Mushroom Skin-Soothing Regimen Gift Set
Give the gift of calm skin this holiday season! The Sensational Soothers Mega-Mushroom Skin-Soothing Regimen features our precious mushroom-infused formulas that are beloved around the world. Our #1 Soothing Treatment Lotion instantly refreshes and preps skin; Advanced Face Serum helps strengthen skin's natural protective barrier; Fortifying Emulsion rapidly relieves visible redness and boosts hydration; and Soothing Face Mask pampers and skin.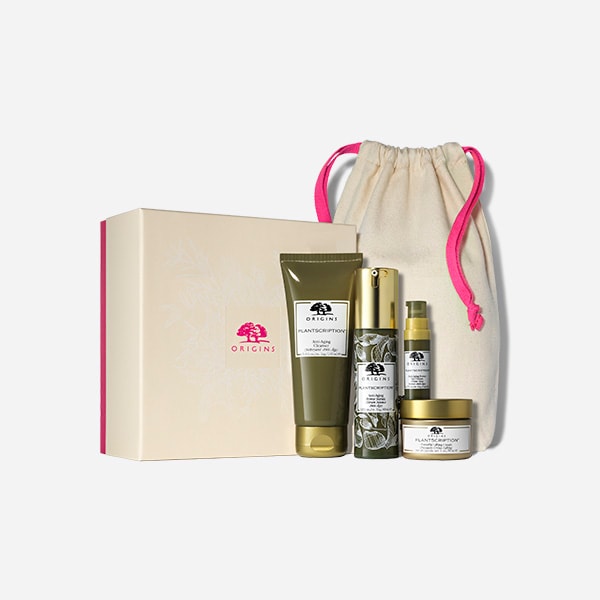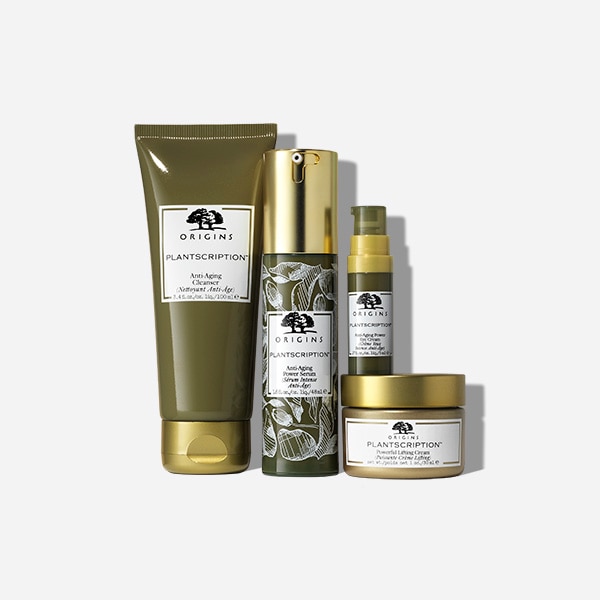 Youthful Cheer
Plantscription™ Pro-Age Powerhouses Gift Set
Give the gift of younger-looking skin with The Youthful Cheer Pro-Age Powerhouses set. It has our youth-boosting face wash, serum, moisturizer, and eye treatment, which is made with skin-repairing Anogeissus power to help reduce the look of lines & wrinkles.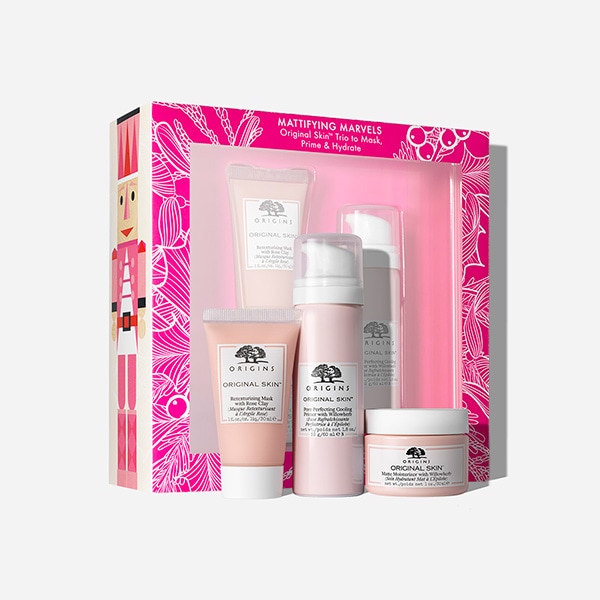 Mattifying Marvels
Original Skin™ Trio to Mask, Prime & Hydrate Gift Set
Our pore-perfecting trio—a mask, moisturizer and primer— to gift those who desire a flawless finish. Our retexturizing mask gently exfoliates and refines skin's texture; matte moisturizer delivers lush, skin-softening hydration and visibly minimizes the look of pores; and cooling primer preps skin perfectly for flawless makeup application.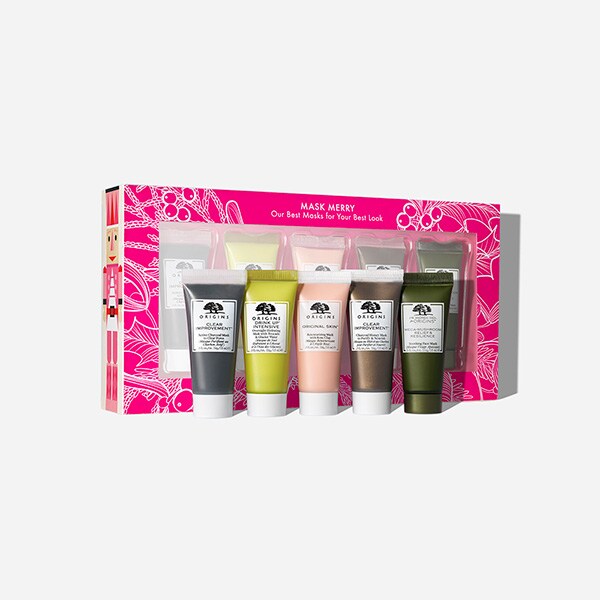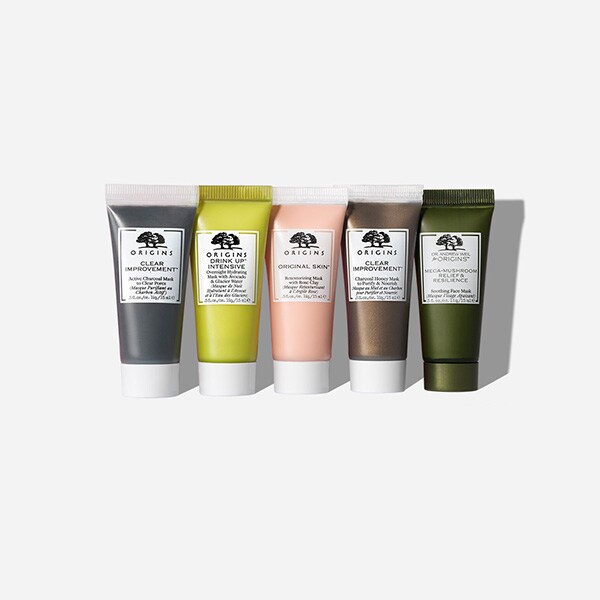 Mask Merry Gift Set
Our Best Masks for Your Best Look
Five masking favorites for visibly clearer, calmer, more hydrated skin when you need it. Original Skin™ gently exfoliates and refines pores; Drink Up™ Overnight infuses skin with 72-hour hydration; Mega-Mushroom soothes the look of visible redness; our #1 Clear Improvement™ Active Charcoal Mask deeply detoxifies; and Clear Improvement™ Charcoal Honey gently purifies pores and nourishes.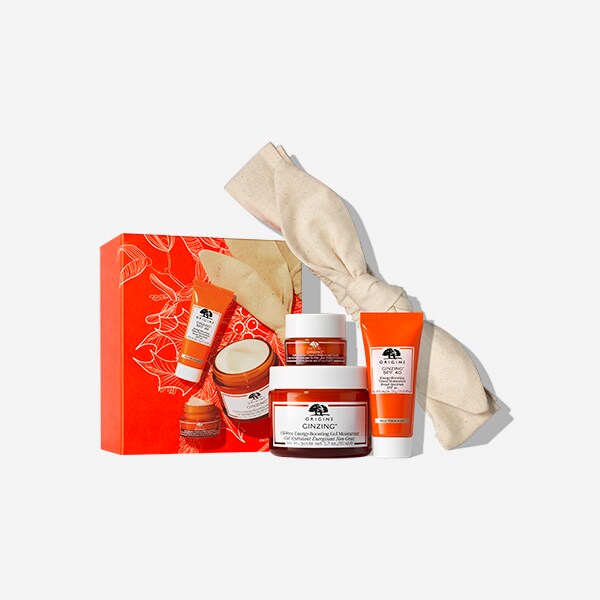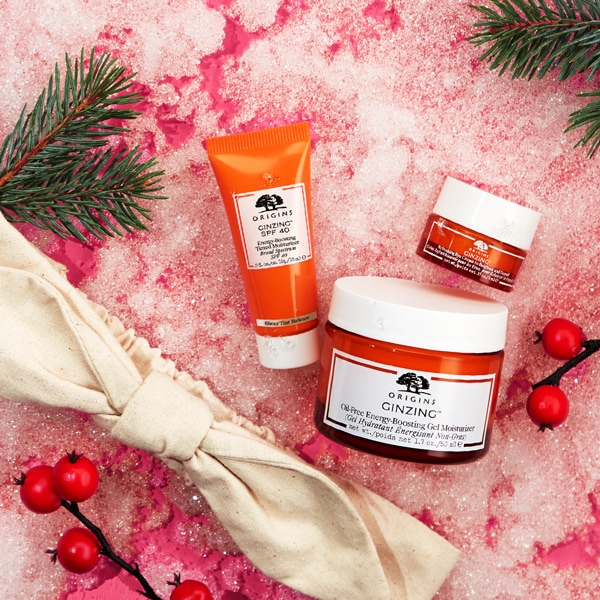 Go Go GinZing™ Gift Set
GinZing™ to Hydrate & Brighten
The GoGo GinZing™ Trio set features 3 fan-favorite products infused with energizing coffee and panax ginseng for instant radiance, plus a cloth headband to keep your hair out of your regimen–the glow-getters in your life will be in love! Our refreshing scrub cleanser gently sloughs off dullness and refreshes skin; eye cream brightens the look of dark circles; and oil-free gel moisturizer delivers radiance and 72 hours of hydration.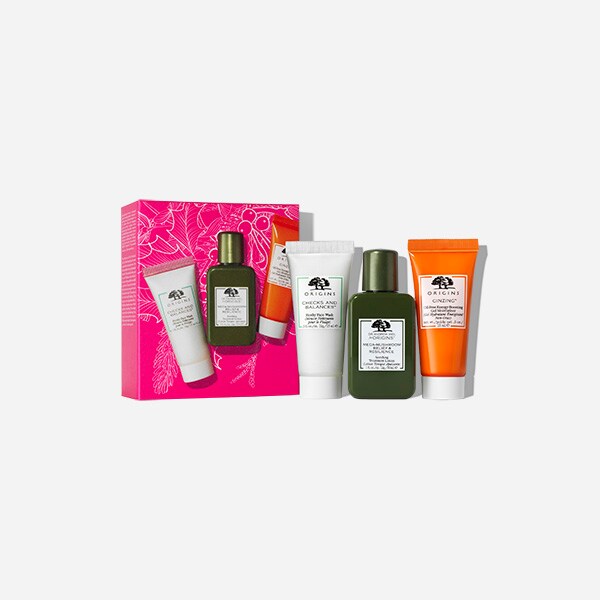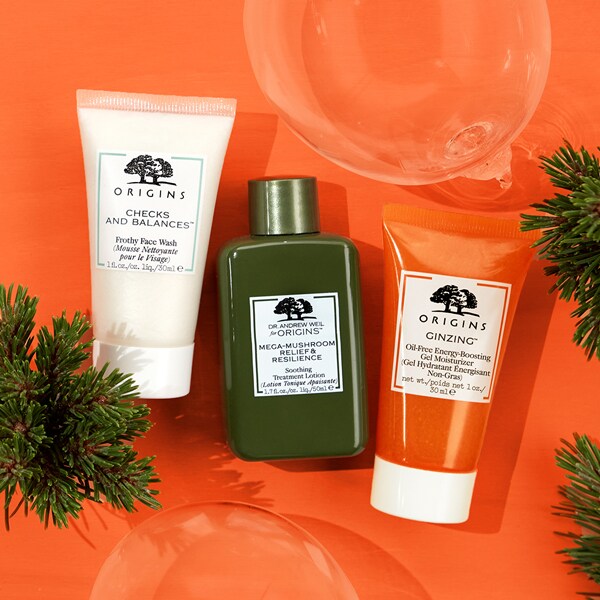 Best Of The Season Gift Set
Our Best-Selling Musts to Cleanse, Prep & Hydrate
The perfect skincare trio that makes the perfect gift—includes our best-selling cleanser, soothing treatment lotion and oil-free moisturizer. Our #1 Frothy Face Wash gently rinses away dirt, makeup and surface oils; our worldwide best-selling Soothing Treatment Lotion instantly refreshes, visibly soothes and preps skin; and fan favorite Oil-Free Energy-Boosting Gel Moisturizer boosts instantly boosts radiance and drenches skin in 72-hour hydration.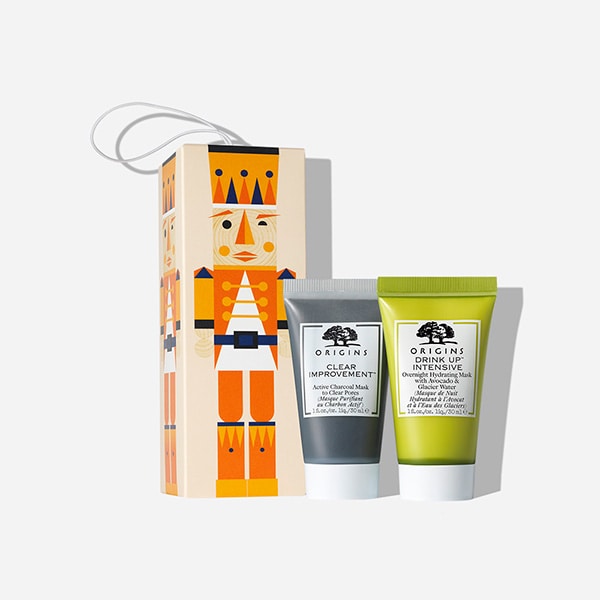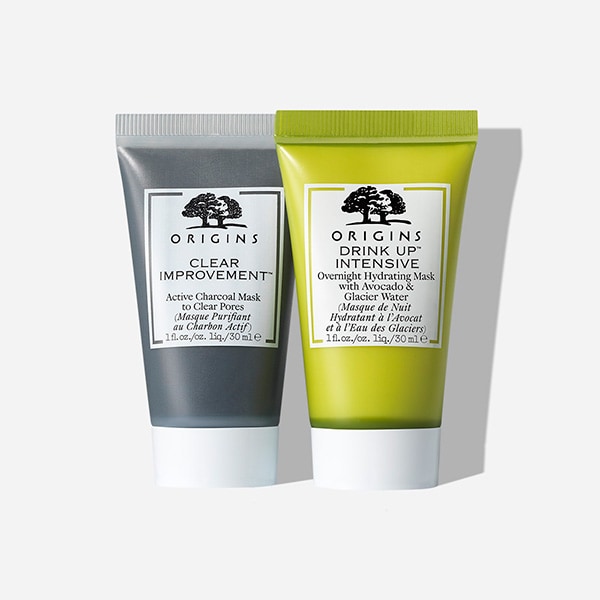 Masking Must-Haves Gift Set
Our Favorite Masks to Purify & Hydrate (+ Ornament)
This purifying and ultra-hydrating mask duo is a treat to give and receive. Our Charcoal Mask purifies pores of deep-dwelling debris, toxins and impurities. Drink Up™ Overnight drenches skin in 72-hour hydration while you sleep for a fresh, dewy look come morning.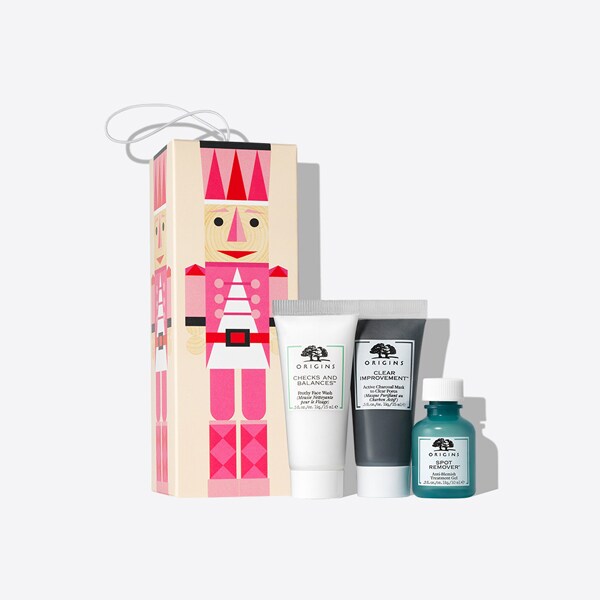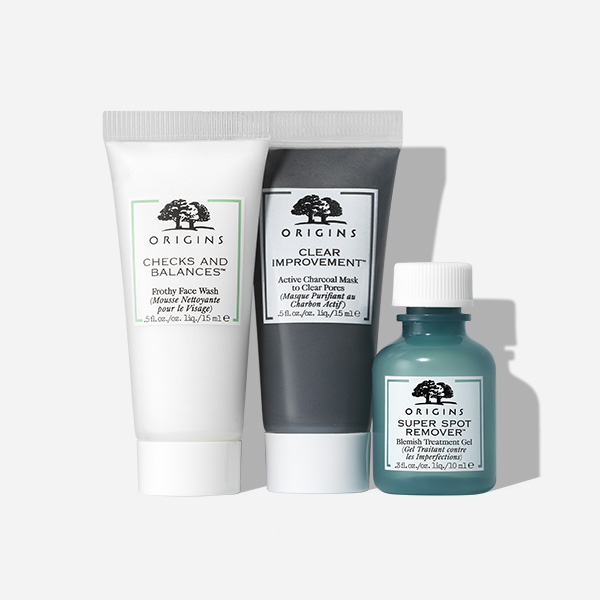 Detox With Delight
Cleansing, Purifying & Spot-Fighting Trio Set
Three tiny treasures boxed up and ready to gift—including our #1 cleanser, mask and spot treatment. Frothy Face Wash gently rinses away dirt, makeup and impurities; our Active Charcoal mask purifies and unclog pores of deep-dwelling dirt and toxins; and Spot Remover helps clear pores of pore-clogging debris and excess oil that can lead to breakouts.